Social media & brand management
Since the rebranding of popular Dutch bike brand Popal in 2020, focus has shifted from being a plain 'conversion' brand, to becoming a love and lifestyle brand. While focusing more on lifestyle, the brand needed content and visuals to start radiating it too.
Over the years of '20, '21, I helped the brand to grow by taking over their social media channel, creating advertising campaigns, assisting in art direction and protecting the brand identity.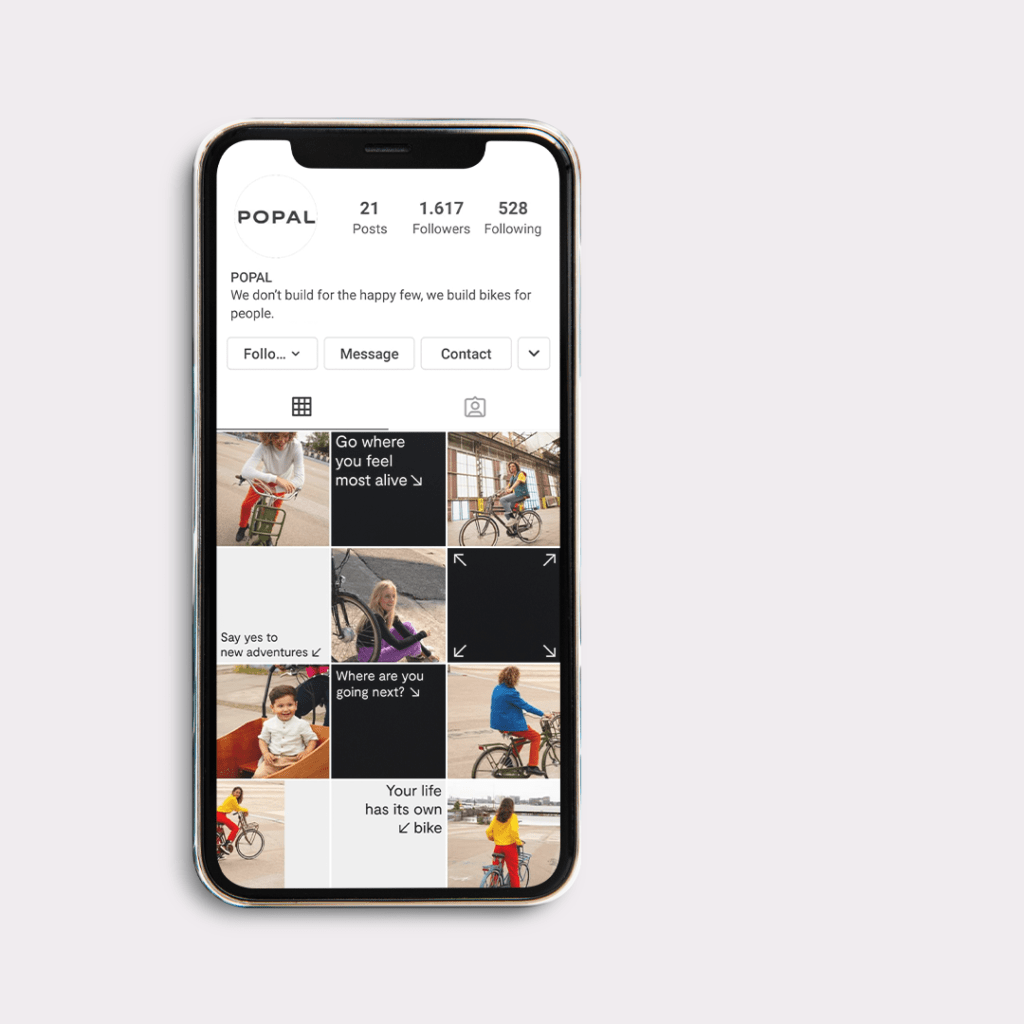 Role: Concept, design, copywriting
Together with the marketing team, we created a social media strategy and framework for posting. I designed the grid, posts and assisted on the copywriting as well.
I worked on both conceptualisation and final execution of the social media strategy.