Context: In March 2021, Popal's popular e-bike – the Daily Dutch Prestige-E – won newspaper AD's yearly bicycle test. In order to celebrate the victory, we created a campaign surrounding winning Fietstest on various Dutch online platforms and newspapers. 
Goal: National campaign resulting in interest from potential Popal dealers (B2B), and interest from consumers (B2C).
Role: Art direction, graphic design, copywriting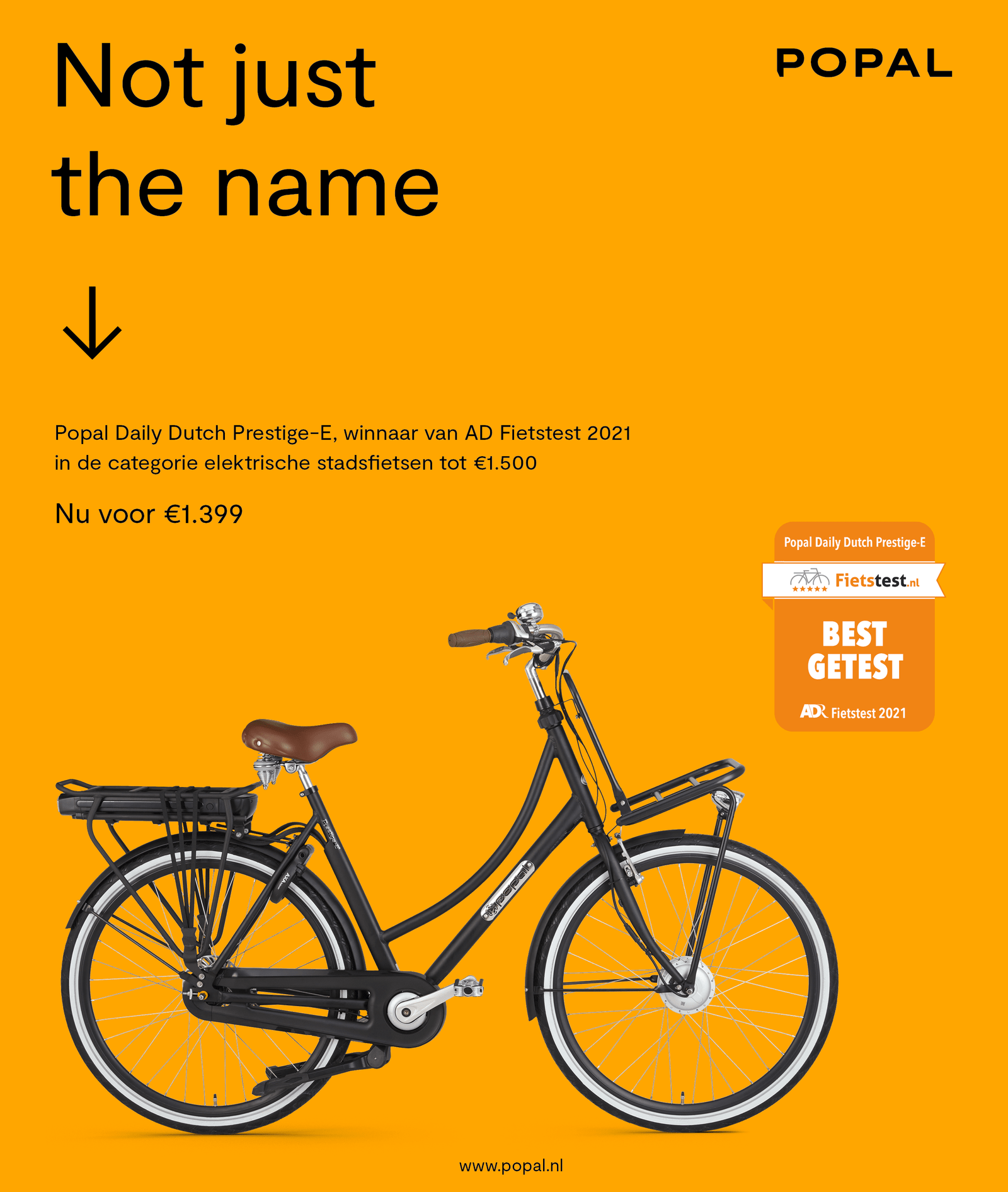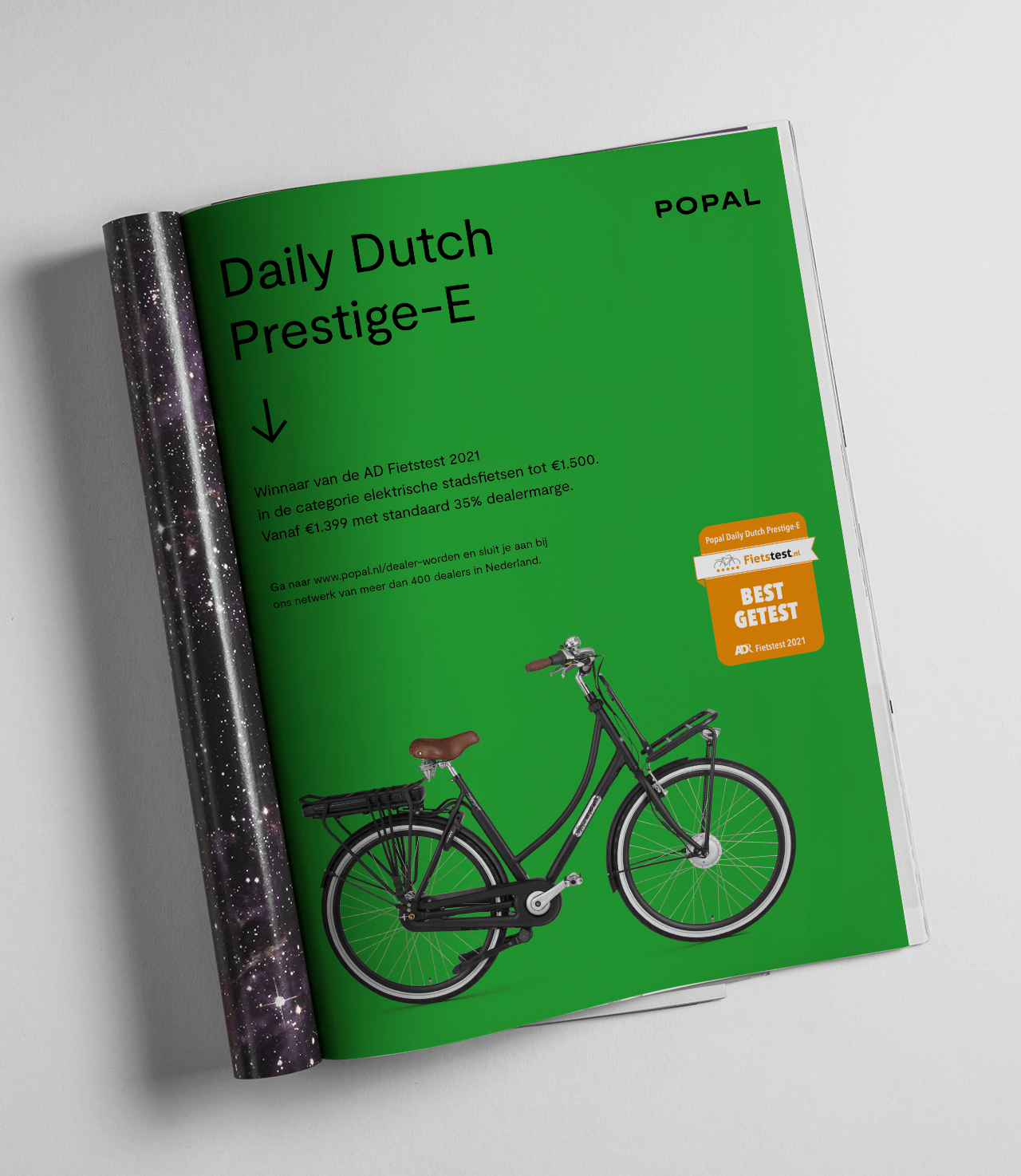 We created two designs for both the B2B and the B2C audiences of Popal. In the designs we distinguished the USP's that would be interesting for either dealers or direct consumers.